5 Strategies for Cloud Cost Reduction
If you asked 10 companies why they decided to migrate some or all of their in-house operations to Amazon Web Services, nine of the firms would put "cost savings" at the top of their list of reasons, and the 10th would be playing coy. Eliminating large capital costs and the promise of paying for only the compute resources the company needs are prominent goals of every cloud strategy.
Unfortunately, few AWS customers are realizing all the financial benefits their cloud operations have to offer. Even in the most efficient of AWS networks, there's room for squeezing more storage space, CPU cycles, and other services out of the cloud budget. Here are five techniques that companies can use to make sure they are getting maximum value from their cloud spend. For companies planning their initial migration to AWS, the tips will help them avoid some of the expensive glitches that can pop up during a move to the cloud.‍
Understand All AWS Costs Up Front

Cloud cost optimization is a balancing act: by rightsizing AWS resources you avoid overprovisioning (paying for more services than you need) while ensuring you don't run short on capacity to meet user requirements. In principle, rightsizing is a simple matter of finding the sweet spot where the supply of cloud resources matches the demand perfectly. In reality, automatically scaling capacity to match shifting demand is anything but simple because of the many different AWS instance types, storage classes, and other service offerings.
An example of the benefits of rightsizing AWS resources is the turnaround made by gaming vendor Subatomic Studios, which found itself struggling as it shifted from offering games that customers downloaded to their phones, to delivering the games as a service via AWS. After working with Mission, an AWS Premier Consulting Partner, Subatomic was able to deliver the game playback its customers expected while cutting its cloud costs by more than 40 percent. By shifting management of its cloud infrastructure to Mission, Subatomic could focus on what it does best: game development.‍
Identify and Prevent 'Cloud Cost Creep'
As Larry Dignan writes on ZDNet, 2019 may go down in computing history as the year of cloud-deployment "sticker shock" as companies fall prey to upselling by the big cloud vendors. Dignan highlights a primary reason for cloud cost overruns: many companies fail to apply basic cost optimization to their cloud operations. Among the fundamental approaches to cloud cost containment are shutting down workloads during off-hours, rightsizing instances (as mentioned above), and taking advantage of the many discounts offered by AWS and other cloud providers.
For instance, AWS provides discounts up to 47 percent on Reserved Instances, 26 percent for both the AWS EDP (Enterprise Discount) and AWS Spot Instances, and 12 percent for ad hoc negotiated discounts. Taking advantage of these and other cloud cost savings requires the kind of expertise offered by the cost-optimization experts at Mission, who can help companies prepare for increases in cloud spending to match rising demand in a way that delivers the requisite performance, flexibility, and user experience without burning through their cloud budget.‍
Find and Deprovision 'Zombie' Resources
A common cost sink for a company's cloud operations is the failure to shut down unused AWS instances at the end of the day or week, especially in development environments. Ayeni Oluwakemi explains on A Cloud Guru that services such as AWS CloudFormation allow developers to create templates of resources that can be used to build and rebuild environments in a flash. These "ephemeral workloads" automate the process of shutting down and deleting unused AWS resources.
Perhaps the most common form of "zombie" instance in AWS is described by Prabhu Barathi on Medium: while AWS doesn't charge customers for stopped instances, it does charge for the Elastic Block Store (EBS) volume as well as for each second that the instance is kept running (with a one-minute minimum fee) even if it's idle and customers don't connect to it, as explained in the AWS EC2 user guide. Cloud consulting partners like Mission help companies automate the process of creating policies that locate and eliminate RDS, EC2, and other unused AWS instances and resources.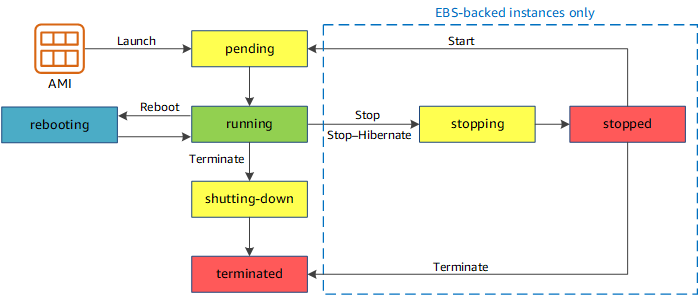 The transitions between EC2 instance states don't always indicate when billing for that instance ends, even when the instance has been "stopped." (Source: Amazon Web Services)
Be Ready to Nip Unexpected Cost Surges in the Bud
One reason for jumps in cloud spending relates to an aspect of human nature, as Giby George explains on DZone: the more aware someone is of how much they are paying for something, the more averse they are to making the purchase. So when an IT department is buying hardware, it generally entails a one-time payment and the focus is on maximizing the return on investment.
Conversely, when buying cloud resources, there is much less transparency about what exactly is being bought, and what price the customer is paying. To avoid surprises when opening the monthly cloud bill from AWS, companies need to carefully study the pricing options available from the service. By tapping the expertise of Mission's cloud solution experts, companies are able to take full advantage of the complex savings instruments offered by AWS.‍
Meet with Cloud Experts to Devise a Winning Cloud-Cost Strategy
The importance of cloud cost optimization is shown in the abundant resources Amazon provides to help its AWS customers plan their cloud budgets. Unfortunately, many companies are daunted by the challenge of determining which cost-management approaches are best for their unique cloud infrastructure needs. When this happens, it's time to meet with a Mission Solution Architect to learn how you can cut costs using AWS solutions while still receiving high-performance computing that supports your business objectives.
By working with an experienced AWS Premier Consulting Partner such as Mission, AWS customers are able to strike that perfect balance between paying for more resources than they need, and being caught short when demand for cloud services spikes. Mission has the expertise and experience to guide businesses of all sizes through the process of devising a cloud cost-management plan that its cloud customers and its CFO will find easy to live with.

Keep up to date with AWS news
Stay up to date with the latest AWS services, latest architecture, cloud-native solutions and more.
Subscribe Today
Top Categories
Written by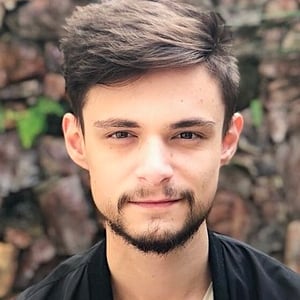 Felipe Gimenez
Cloud Operations Team Lead, Mission Cloud