Mission ERG Spotlight: BAM
Employee Resource Group (ERG): Black at Mission (BAM)
A Mission ERG is a voluntary, employee-led group that fosters and promotes a diverse, inclusive workplace. In the Mission ERG Spotlight blog article series, we interview and chat with leaders of our various ERGs about their groups, what they offer to Mission team members, and the diversity of culture they bring to the work environment.
This month we sat down with BAM's leading members, Dejae Edison and Unika Cole to take a closer look at BAM and how its helping Black employees succeed at Mission, offering them a place to network and share ideas, and providing company-wide education opportunities.
This interview has been edited for length and clarity.
BAM at a glance
‍Number of Members: 17
Meeting times: Every other Thursday at 10 a.m. PT
Mission statement: BAM's mission is to drive the success of our Black employees through facilitating opportunities for professional development, maintaining a safe space, increasing representation of Black employees at all levels of leadership, and actively contributing to the greater Black community.
BAM President: Dejae Edison, Senior Engagement Manager at Mission
BAM Vice President: Unika Cole, Cloud Operations Manager at Mission
What is BAM?
Dejae: BAM is the support group for Black employees here at Mission. Our goals center around ensuring a safe space for them within the company. Occasionally things happen in the country or potentially the world that impacts our Black community and employees. That impact may not always be seen or heard company wide. It could be something that's happened within one of our members' departments that doesn't necessarily follow suit with our values as a company. It's a place to talk through that. BAM is a safe space where our members can freely express themselves.
There's a four-pillar mission statement for our the group. Those four pillars are professional development, maintaining a safe space, greater Black community investment through volunteering, and increasing Black representation within all levels of leadership.
BAM offers our members professional development, activities, and workshops. We've worked on increasing Black leadership within the company and host fun virtual events for building community. These initiatives also help us to engage with the greater Black community outside of the company.
What does BAM mean to you?
‍Unika: BAM is a place where I can be around like-minded people. On my Cloud Operations team at Mission, there's only one other Black male employee. That's it. There are no Black women. BAM is a chance for me to congregate with people that I normally wouldn't have that chance to interact with, particularly working in an engineering position at a tech company.
‍Dejae: BAM provides a space to connect with other Black employees. It's an avenue to help impact the journey of other Black employees here at Mission. It's allowed me to meet and connect with a lot of Black employees working remotely. Without BAM, I'd never get a chance to meet them or learn about their departments and the work they do at Mission. To me, BAM is a great place for professional development and networking. We welcome allies and get to help educate inclusivity in that way.
What events or activities do you have coming up?
‍Dejae: BAM is in the early stages of planning for several events. We're going to work with the People of Color (POC) ERG to do some type of activity around Hispanic Heritage Month coming up shortly. We're going to focus on the intersectionality between Black and Latin folks.

Unika: We're also trying to develop an offshoot for a book club, and we've talked about hosting a panel on vertical movement in your career as a person of color.
When does BAM meet and what are the meetings like?
Dejae: We meet virtually every other Thursday at 10 a.m. Pacific. We usually talk about upcoming events and the things we may want to do. There's a lot of planning. In the last few meetings, we've discussed what we may want to do during the second half of the year. This is how our event with POC grew. Sometimes we talk about things we're just going through collectively and open it up to be a safe space to just express ourselves. We'll also schedule these internal hangout events. In one of our internal events we painted little Black Santas for the holidays and that was fun!
BAM also has its challenges. While the group is growing with 17 members, not all are active as we would like. Volunteering with a remote workforce is also a challenge. These are also things that we're always strategizing and trying to figure out together in our meetings.
How has BAM impacted Mission employees?
Dejae: BAM puts on events for the Mission that are meant to educate all employees about Black history and culture. We've done Juneteenth celebrations, and Black History Month celebrations. In and of themselves, these events tend to become resources for Mission employees and have even been requested and shared outside of Mission. We recently had a customer who wanted to see our presentation for our Juneteenth event we held this year. We also have BAM branded swag for members and employees.

‍Unika: For Black History Month this year, we read out information each week about historical Black towns that had been destroyed.
‍
‍Dejae: Yes, Black History Month featured two weeks of fact sharing around Generational Wealth. One week focused on Black towns, and the other week focused on Black entertainment. This was shared in our company-wide Slack channel, and on Fridays we asked for company participation where others shared towns and entertainment facts they were able to find. We had 4-5 people participate company wide and two received prizes for their contributions.
View the 2022 BAM Juneteenth presentation, which covers the historical context of the holiday, communal liberation, education and historical black colleges and universities, historical black churches, and some positive shifts.
What BAM accomplishments are you most proud of?
Dejae: Even though we're not talking about huge numbers, I would say the increase in membership and participation is a BAM accomplishment I'm most proud of. When I began with BAM at the end of 2020, we had maybe 5 or 6 members. From the beginning of 2021 until now, membership has increased to 17 and an increase in Black leadership within Mission. We've gone from having no Black managers to now having three. I don't think that's only due to BAM efforts, but I know our encouragement, and ability to talk with one another helped. I think people generally feel more supported and comfortable putting themselves out there because of the conversations and the community fostered in ERGs like BAM.
How can Mission employees join BAM?
Unika: All Black employees are automatically accepted once they reach out to Dejae or myself for membership. If you are not Black, you are required to attend to at least four meetings within the next quarter, and fill out an application. That's for employees that want full voting rights as members in the group. We welcome and encourage anyone that wants to join to just show up and be part of the vibe.
‍Inclusivity is one of our core values at Mission, and our ERGs help us practice that value. These groups can provide an opportunity for employees who may not otherwise have the chance to hone their leadership skills. For more on Mission's hiring practices and diversity within the company, visit our careers page.
Keep up to date with AWS news
Stay up to date with the latest AWS services, latest architecture, cloud-native solutions and more.
Subscribe Today
Top Categories
Written by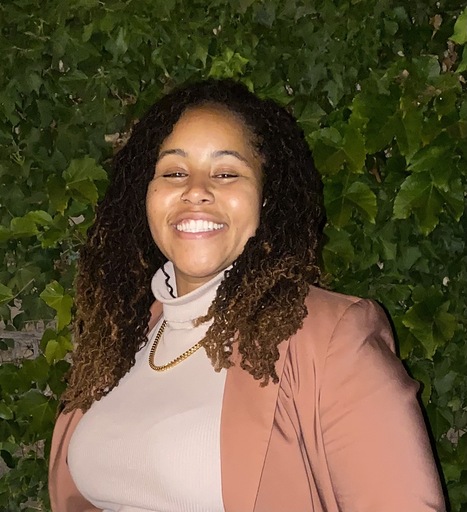 Dejae Edison
Senior Engagement Manager