Mission's AWS Pricing Tool
Mission's AWS Pricing tool allows Amazon customers to price, optimize and run what-if scenarios on their cloud based projects and services.
Mission has released it's internal pricing tool to the public providing AWS customers another tool for managing their cloud expenditures.
What you get:
All on-demand Amazon EC2 and RDS pricing information for every Region.
All Reserved Instance Pricing information for both EC2 and RDS services for every Region
With it you can:
Map individual servers to AWS pricing information
Run what-if scenarios to determine…
Cost implications of moving servers between regions
Determine which Reserved Instances to purchase
Understand cost differences between instance sizes
Better Budget AWS expenses
With our spreadsheet tool you can add rows for each of your EC2 Instances and determine pricing based upon, Instance Size, Operating System, Region and reservation types and duration.

Additionally you can price out the cost of Amazon's RDS service.

Get all Amazon and EC2 and RDS pricing information in separate tabs for use for any type of calculation.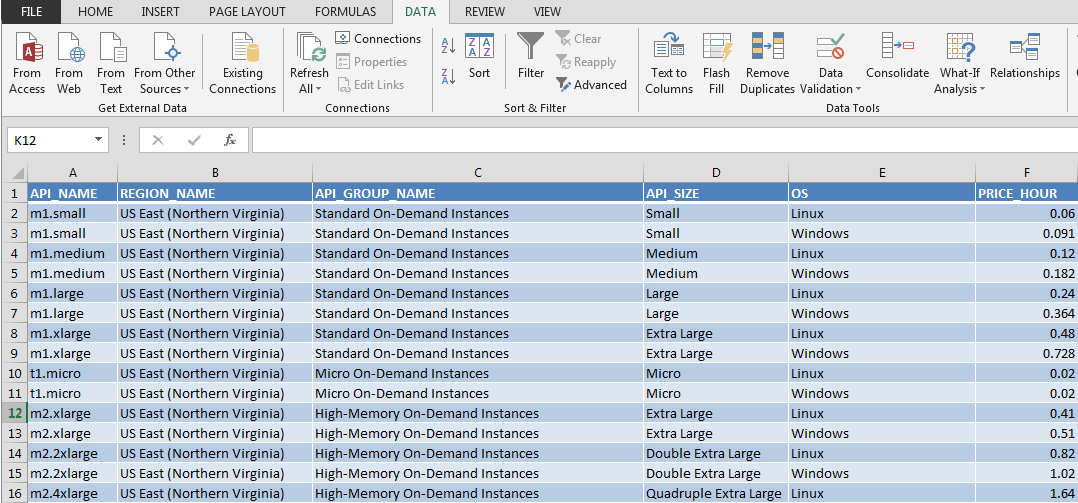 As you can see there are many potential uses for this data in a convenient to use spreadsheet. Additionally Mission is committed to releasing updated pricing information as AWS prices change. Updated versions with additional services will be released shortly.
Download your copy of our AWS pricing tool spreadsheet and get better insights into your AWS costs. You can download the file by clicking the link below.
Keep up to date with AWS news
Stay up to date with the latest AWS services, latest architecture, cloud-native solutions and more.
Subscribe Today
Top Categories
Written by

Jeremy Przygode
President, Media & Entertainment Jeremy is a technology executive with 20 years of progressive experience in IT. He has managed IT infrastructures for some of the leading web properties on the internet, including Match.com, IGN, MyPlay, and Edmunds, among others. Jeremy founded Los Angeles-based managed services provider Stratalux, which merged into Mission in 2018. Jeremy has a BA degree in Art History from San Francisco State University and an MBA from the UCLA Anderson School of Management.