Introducing Mission Control
For the launch of Mission Control, we've been creating powerful features to support the needs of organizations working with AWS. We've been working on some improvements and are extremely excited to announce the public release of Mission Control, today, at AWS re:Invent 2022.
Hi, I'm Kris, VP of Digital Experience at Mission and part of the team responsible for building Mission Control. From the outset, our charge was to accelerate business outcomes for our customers and we have taken it very seriously. Simply put, this boils down to how to unlock the value of human potential. So we started with the question, "What can we automate, to empower ourselves and our customers?"
By automating repeatable tasks and the routine work we commonly encounter, our experts are freed up to focus on high-value, high-impact work and our customers get deeper, more contextualized insights.
What Is Mission Control?
Mission Control is a first-of-its-kind cloud services platform for optimizing customers' AWS environments, maximizing collaboration between customer teams and Mission, and giving organizations everything they need to operate with confidence in the cloud.
Visibility Into Your Cloud
In order to make our guidance as granular as possible we built Resources, which provides a single view for your AWS resources to see information like tags, identifiers, and what's under Mission's management. We use this information to conduct our analysis of your environment and to flag specific resources if we see issues or opportunities for greater efficiency. And, if you're a Mission Cloud One customer, you can dive into deeper monitoring of any resource with one click thanks to our New Relic integration.
Proprietary And AWS Best Practices
Scorecards help you improve your AWS environment by measuring your alignment to best practices with a proprietary Mission Cloud Score. Using a digital scorecard, you can see how you are doing across five critical areas: Cost, Operations, Security, Reliability, and Performance.
‍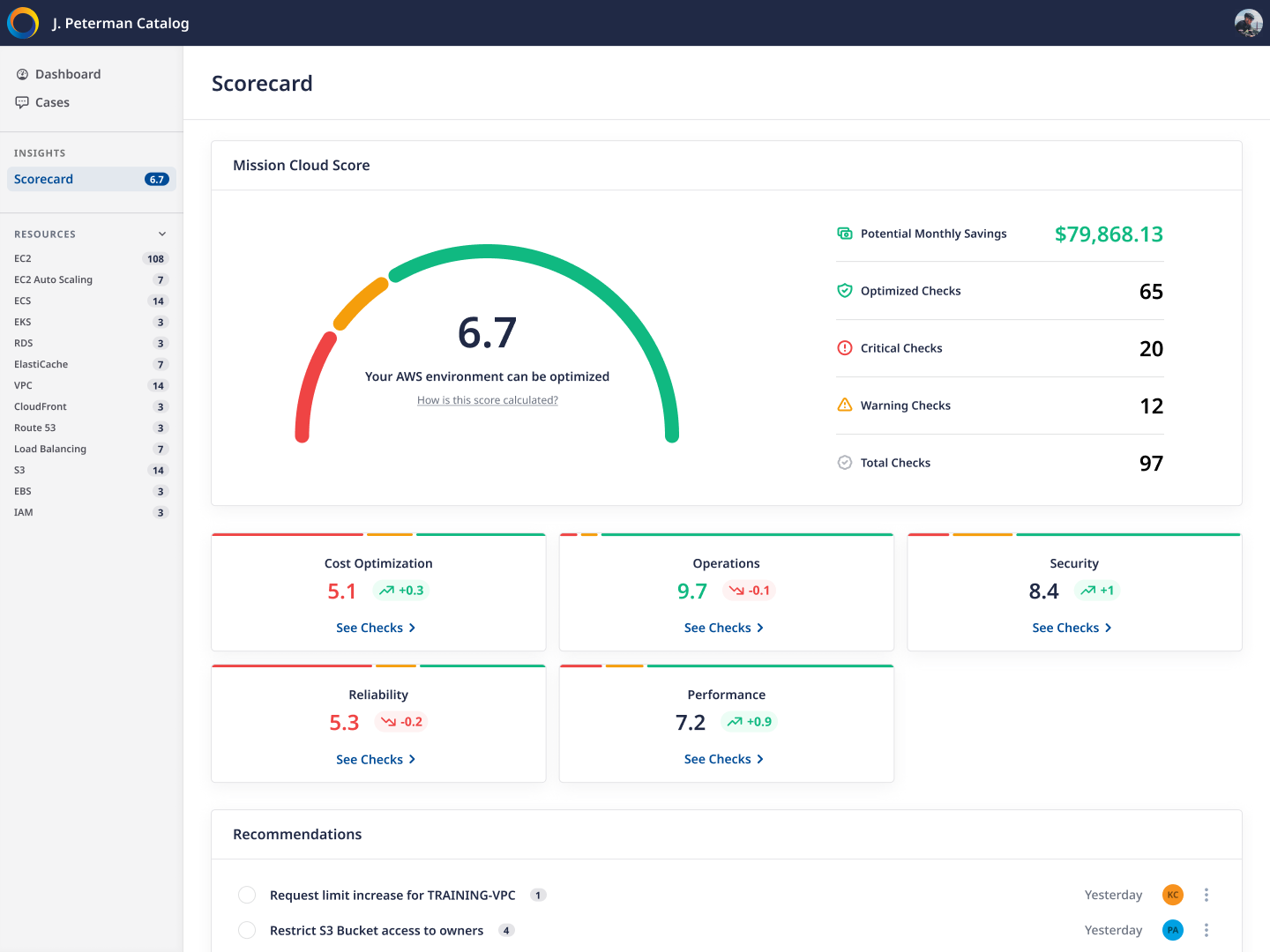 ‍
But unlike cloud management platforms, which require the user to know how to decipher a vast amount of data, Mission Control pairs you with a team of analysts to cut through the noise, interpret the data, and get guidance on any alert we send you. For each opportunity we identify, an analyst generates a Recommendation that outlines the potential improvement and is fine-tuned to your specific business goals.
Collaborate With Cloud Experts
We wanted Mission Control to be more than just visibility tools—we designed it to be a collaboration platform. You can work with cross-functional teams, track and prioritize incidents, and see which apps are consuming the most resources. And we've incorporated Ticketing and Live Chat for real-time support when you need help troubleshooting or getting an incident resolved (and our average response time is <5 minutes!)
Check It Out Today
Mission Control is your partner in helping you transform your business with AWS. With Mission Control, we aim to make it easier for organizations to have insight into their cloud, collaborate between cross-functional teams, and access capabilities not possible with traditional tooling. Sign up for a demo today!
‍
Keep up to date with AWS news
Stay up to date with the latest AWS services, latest architecture, cloud-native solutions and more.
Subscribe Today
Top Categories
Written by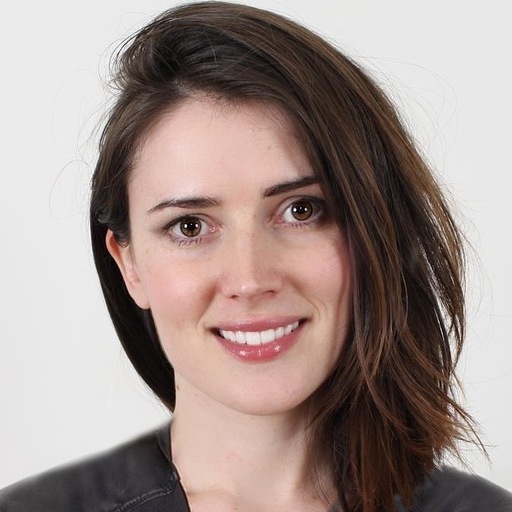 Kris Bernard
VP, Digital Experience