Moving to the Cloud: How to Convince Your CFO
The myriad of reasons to move to the cloud include increased agility, access to best-in-class tools, and the ability for staff to focus on core business initiatives rather than maintaining infrastructure. But while those qualities can make the move appealing to IT and other departments that directly access cloud resources, CFOs are primarily focused on return on investment. Migrations are expensive, and you will need to convince your CFO that a move to the cloud is worth it.

It's not that CFOs are opposed to spending money on technology; they just want to see how it improves the bottom line. Arguments based on ROI sometimes focus on how an initiative will save money, while at other times will focus on how it will lead to increased revenue. Some CFOs respond better to a cost-conscious pitch, while others will be more receptive to a revenue pitch. To convince your CFO, be prepared to make both arguments.

Here are some of the arguments you can use.

Cost-conscious

First up: moving to the cloud eliminates wasted money on unused computing resources. Companies using traditional data centers, whether on-premises or colocated, need to purchase or lease the storage they think they'll need to cover peak demands. With a cloud service like AWS, though, you only pay for the resources you actually use. If you wind up with excess capacity, you just stop paying for it; you can always get more when demand rises again.

The cloud's pay-as-you-go model also turns capital expenditures (like those involved in setting up a data center) into operating expenses. Mike Blake, formerly head of capital budgeting at Sears, told CFO that "with cloud computing, things are brought down to cost accounting. It's price p times quantity q equals whatever you're buying." That kind of straightforward approach is also more transparent. Intacct CFO Mark Linden told CFO, "All I have to do is read the bill. That makes the cost-benefit analysis a lot easier."

Basing operations in the cloud also reduces the likelihood of downtime, along with the significant financial damage that goes along it. Not even counting such effects as loss of consumer confidence, unplanned downtime has been estimated to cost as much as $5,600 a minute, with some businesses reporting it cost them more than $100,000 per hour. An IDC study found that using AWS reduced the number of unplanned outages per year by 73% per organization—that's a lot of money saved by increased resiliency. Additionally, the same IDC report projected an overall 51% reduction in operational costs over five years — another figure that will be of interest to your CFO.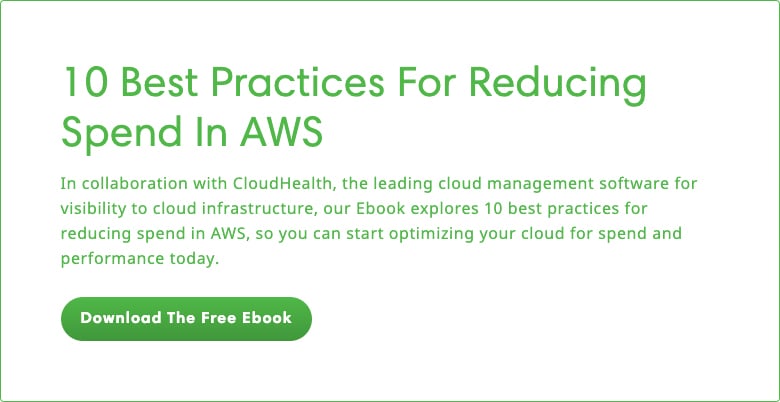 Increased revenue

Being freed from the physical limitations of a traditional data center also offers opportunities for increasing a business's revenue. For example, the scalability and ability to bring new resources on as needed makes it easier to expand operations to meet growing business needs. For a growth-oriented company, being able to respond quickly to increased demand is vital.

Furthermore, the cloud provides the ability for in-house development teams to focus on the core initiatives that provide value to the business, rather than focus on the undifferentiated heavy lifting. Whether it's developing new products, supporting an increased sales effort, or expanding an e-commerce site, getting out from under a traditional data center lets staff focus on revenue-generating activities.

Make your case

When you approach your CFO, come equipped with numbers, whether from an existing activity that could be migrated or from an upcoming initiative that might be better run from the cloud. Work up a comparison between the cost of doing it your current way versus the cloud approach. Be prepared to show how much you expect to save at a granular level, and don't forget to include the cost of factors like security, compliance, and IT staff.
Finally, consider working with a partner like Mission, who can help you realize all those advantages. Mission can make sure your cloud infrastructure is efficient to start with, and we can help optimize your costs on an ongoing basis.
Keep up to date with AWS news
Stay up to date with the latest AWS services, latest architecture, cloud-native solutions and more.
Subscribe Today
Top Categories
Written by
Jackie Berkman
Content Marketing Manager Jacqueline is a content marketing manager with a demonstrated history working in the computer software industry and the publishing industry. She holds a BA in English Literature and Creative Writing from the University of California, Berkeley.