How to Bridge AWS Cloud Expertise & IT Skills Gaps
Digital and IT Infrastructure transformation in the cloud continue to define how we do business. In the 2021 IT Skills and Salary Report from Global Knowledge, 76% of IT decision-makers reported IT skills gaps, which is a 145% increase from 2016. The rapidly changing landscape of cloud and digital technologies has meant that the professionals with cloud expertise and skills continue to be challenging to hire and retain.
Additionally, a recent 451 Research survey also reported that 41% of organizations reported that hiring and retaining good technical talent is a challenge for their organization. So, how can you begin to narrow these skills gaps to future-proof your business and workforce? Read on as we discuss the pros and cons of training and upskilling, traditional hiring, and working with a cloud managed services provider (MSP) to bridge your organization's cloud skills gaps. We'll also look at which one is right for your organization and current situation.
‍
What Are The Specific Skills Gaps?
Taking the current inventory of your company's existing cloud resources provides a clear picture of where you stand. Some skills may not only be lacking but nonexistent in your current staff. The process may help identify individuals and roles ideal for upskilling. Skills to assess for include, but are not limited to:
Cloud architecture
Cloud operations
Cloud governance
Cloud and DevOps
Cloud security
Data, analytics, and machine learning
AWS cloud provider skills
An assessment of what skills are currently on your staff will help determine which specific cloud and IT skills gaps remain, so you know exactly the skill you're searching for as they align with business needs.
‍
Where Do You Want To Be?
Determining your desired future state for cloud skills is another form of a skills assessment. This process should align with your business objectives. It can also help inform which skills and roles to prioritize as you consider your cloud initiatives and strategy. Are you seeking full-time, dedicated resources? On-going access to a pool of cloud experts? Or full-time resources to fulfill a statement of work with planned phases and milestones? Be specific about your cloud initiatives, and it will help inform what cloud skills and resources you need for success on AWS.
‍
Bridging the Skills Gap
What are the options for closing the skills gap over time? As educational paths to professional careers are forming talent pipelines to meet the demand for cloud expertise, there are also three ways businesses are tackling the widening cloud skills gap.
1. AWS Training & Certification
Training and upskilling current staff could save time and cost when compared with recruiting and training a new staff member. Resources like AWS Skill Builder provides self-paced modules for in-demand cloud skills. Training your internal team on the latest AWS cloud technologies could save you the time and money it takes to recruit and train new hires on internal systems and processes.
Pros:
Cons:
Distract from Productivity - Training and development programs can potentially negatively impact employees' time and energy on business-critical tasks.
Risk of Losing Talent - As employees gain new skills and knowledge, there is potential for them to seek other opportunities or to be recruited by competitors if you do not invest in employee retention alongside upskilling.
Upfront Cost - The cost of a single AWS certification exam ranges from $100 for the AWS Cloud Practitioner Certification to up to $300 for specialty certifications.
Unmet Training Requests - The 2021 Open Source Jobs Report from the Linux Foundation and edX found that 92% of employers report that their teams are requesting more resources in terms of training, but only 58% of those employers are meeting those requests.
Disconnect Between Theoretical & Hands-On Experience - While adding value to employees' professional development, training does not always translate to direct, real-world experience. It sets up a foundation for those experiences but is not a substitute for the hands-on experience gained from actively working on projects.
‍
2. Hiring AWS Talent
As digital technologies continue to grow and shape modern business, organizations are looking to build their business and teams with cloud technologies as a foundational strategy for talent recruitment and overall business strategy. Many cloud providers and businesses recognize that hiring AWS talent at all levels is a strategic investment that builds a professional path for cloud careers within their organization. These emerging cloud career paths build upon existing science, technology, engineering, and math-based roles and educational backgrounds as they lead businesses in an increasingly digital world.
Pros:
Build and Innovate Immediately from the Cloud - When you build out your teams with key cloud expertise, you create a cloud-first, digital forward culture at your business, whether or not alongside migrating legacy systems. This cloud-first culture can allow your teams to understand how to leverage the cloud to innovate more quickly and continue providing the best products and experiences for your customers.
Cons:
Extreme Difficulty Finding Specialists - Specialized cloud expertise and IT skills are in extremely high demand, but the widening skills gap has been relatively new within the last 20 years. These cloud professions have emerged from other technology sectors in hardware or software. Businesses often recruit individuals from these sectors who've successfully adapted their skills. These individuals are often more senior, and businesses are seeking cloud talent at all employment levels.
Extremely Competitive and Difficult to Retain - Because cloud skills at all levels are increasingly in high demand, hiring for AWS talent is extremely competitive, and these individuals can be challenging to retain.
Lack of Flexibility to Scale Up or Down Quickly - Hiring full-time AWS talent does not enable for staffing flexibility ass your cloud initiatives take flight or business priorities shift. With traditionally hiring comes more rigidity, which could leave you paying high salaries for unused resources at times of low-project involvement or scattered when you wind up short-handed.
Upfront and Long-Term Cost - If you find a professional with specialized cloud expertise, it likely took a while (months, years even). Their high-demand credentials and training are extensive and in-demand, which translates to steep salaries. You would also be considering salary and other overhead costs, does not enable as much flexibility resource-wise as compared to working with a cloud MSP.
‍
3. Working With a Cloud Managed Services Provider
Perhaps you are in a situation where your internal teams are unable to immediately focus on training or hiring and retaining specific AWS talent is not an option due to budget and time constraints. Working with a cloud managed services provider can give you access to a team of fully-trained, AWS-certified experts as you need them to accomplish your business-critical cloud initiatives that can't be stalled or risk not being completed successfully. In a 451 Research Black & White Paper, 68% of organizations reported that they plan to become more reliant on managed or professional services over the next 12 months.
Pros:
Cost and Time Effective - The traditional hiring process ranges from 6-12 weeks. A well-resourced, agile cloud MSP will be able to provide you with access to a committed team of dedicated experts within 2-4 weeks since they have the expert personnel already on board or will conduct the screenings and interviews for you.
Business Continuity & Immediate Start - With shortened onboarding processes and flexible contracts, the right cloud MSP will ensure prompt project start and business continuity as your working partnership continues.
Fully-trained & Experience Resources- When asked which attributes organizations wanted to see in a cloud managed service provider that demonstrated added value to their business, 54% of respondents reported public cloud certifications and competencies (451 Research). Cloud experts provided by cloud MSPs have proven hands-on and prior experience as well as technical expertise and training.
Flexibility to Scale Up & Down - With flexible contracts, working with an MSP ensures that your business can respond to changing timelines, business objectives, and market demands. You can get the resources you need when you need them instead of spending money on resources that aren't used or scale down when necessary.
Cons:
Researching Cost - Nearly one-third of organizations identify the prohibitive cost of contractors, consultants, or cloud MSPs, as well as difficulty in finding the right third-party skill sets, as barriers to this approach (451 Research). However, there are cloud MSPs with little to no hiring costs, whereas traditional hiring can be an average of 20% of a specialist's annual salary.
Finding the Right Cloud MSP - The median NPS in the technology industry is 40 out of 100. The top quartile scores begin at 64 for technology companies overall and 73 for professional services companies. Some cloud MSPs perform well above these scores, so it is important to consider them throughout finding the right one.
Challenges with Transparency and Communication - When working with a third party or any external entity to your business, communication challenges can arise. It's important to find a reputable partner that is transparent and places a high priority on communication.
Tools and Technology - A cloud MSP may recommend different tools and technologies for your business to adopt for better cloud performance and optimization. Getting prepared for that change can be a challenge. Be wary of cloud MSPs who may recommend everything under the sun without proper reasons.
‍
Which Option is Right for You?
Depending on the current skills of your staff and organization, your approach to bridging the current skills gap will be unique to your business needs. If your business is in a position to invest in high upfront costs and time, training and upskilling your workers or traditionally hiring may be right for you. However, if you have business-critical initiatives that can't wait or are facing budget constraints, the agile, flexible option of working with a managed service provider is probably your best choice.
‍
Not Sure Where to Start?
Finding cloud expertise is difficult, but it shouldn't slow or hinder your business. The right cloud MSP works alongside you to realize your business objective for the near and long term. As an AWS Premier Tier Services Provider, Mission understands that your company's needs change as you scale and tackle shifting market needs and priorities.
Our AWS contractor resources and cloud services help you avoid unnecessary overhead costs, high initial investments, and long-term commitments so you can maintain the flexibility to continue investing in new ideas while keeping up with rapidly changing market demands.
‍Schedule a complimentary consultation with a Mission cloud advisor to learn how our cloud consulting and contractor resources keep your business innovating on AWS.
Keep up to date with AWS news
Stay up to date with the latest AWS services, latest architecture, cloud-native solutions and more.
Subscribe Today
Top Categories
Written by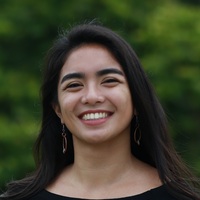 Francesca Jimenez
Cloud Communications Specialist