How to Increase Operational Efficiency and Make the Most Out of Your Engineering Team
Picture this: It's 3 a.m., and as most of the country sleeps peacefully, a critical issue has locked your business systems and demands immediate attention. You need your best engineers on the problem, but they're sound asleep, exhausted from a long day at work. Waking them up to fix even a serious problem creates frustration, and they aren't doing their best thinking at that moment.
This dilemma is familiar to many businesses that choose to keep tooling and support teams in-house because they want control over their environment and costs. While a do-it-yourself approach is understandable, it often results in unexpected operational issues, staffing challenges and higher-than-expected costs.
Engineering support isn't just about the good times. You need an effective plan for handling in-the-moment, critical challenges — and where you'll find those resources.
Managing Your Cloud Tooling and Processes
Getting the most out of engineering teams is challenging at the best of times. You need the right people in the right places, along with the right level of technology, support and expertise to manage your tools and environment.
All of this gets tested when there's a problem. You can't schedule a disruption, and you can't always estimate how long a resolution will take. Even if you go a while without an unexpected interruption, you still need to account for ongoing maintenance and management time requirements.
These challenges become more complex when managing a 24/7 team — as Jason Gay, Mission Cloud's director of cloud operations, has experienced firsthand. Not only do you need a plan for 24/7 support, he says, you also need to hire employees with the right skills, expertise and availability to offer meaningful assistance.
Because these employees are distributed across geographies, you also need a strong culture that aligns employees with the mission.
"How do we get people into this organization that still represent our core values, even though there might be cultural differences from where they come from?" Gay says.
Hiring and retention are obvious challenges for running a 24/7 team, says Jonathan LaCour, Mission Cloud's Chief Technology Officer. "There is a minimum viable number of human beings located globally that you have to have in order to provide 24/7 coverage, and it's not a small number," he says.
Remember that 3 a.m. scenario? Too many companies of all sizes still rely on calling someone in the middle of the night to resolve an urgent issue. "These highly expensive, highly skilled, highly talented folks, they, generally speaking, have options," LaCour says. "And getting paged at three o'clock in the morning is not something that they relish."
Don't call your experts in the middle of the night. Whether you're managing your cloud environment in house or working with a trusted third-party partner, there are better ways to tap into support.
Learning from Experience
Mission Cloud has years of experience offering 24/7 operational support to hundreds of customers across industries and around the world. This has helped us develop deep expertise, optimized processes and best practices.
We know support teams work best when they can operate from an efficient and systematic approach. This differs from the ad hoc approach of calling tech support at any hour of the night, which can diminish the performance of even your best employees.
"When you get paged at 3 in the morning and you're looking at an issue, your mind is not in the right place to actually go and solve that issue," Gay says. "I just got pulled out of a nice warm blanket that I was under, and now I have to go fix something that's broken? That's a terrible mindset to be in," he continues.
Instead, your engineering teams need clear plans and action items to guide their efforts. This ensures that, no matter what disruption occurs around them, they can address issues properly and with the appropriate staff. At Mission Cloud, we've introduced the concept of runbook-based responses, which provide a response plan and a checklist to quickly begin addressing issues as they arise. These include key response actions, like restarting a service or notifying a specific person or job role.
Runbooks are living documents — created with customer input during onboarding and updated regularly. Every business is unique, so while we start with our proven runbook templates, we work closely with each customer to develop tailored response plans for critical issues.
Runbooks are effective for offering guidance and streamlining response, but they don't always resolve the issue. That's when engineering teams may need to get involved.
If a problem can't be resolved with the runbook steps, it's escalated to the troubleshooting phase for a more in-depth assessment.
Once the issue is resolved, Gay notes, you have an opportunity to revisit the issue, talk with the customer and update the runbook. Keep in mind that processes alone can't eliminate the need for deep troubleshooting with your engineering team. But they can help you quickly route problems to the appropriate teams.
For example, many Mission Cloud customers are experts on their applications and workloads, and the core competency of their teams is to create value for their customers. While they're generally quite capable of operating their workloads, providing them with 24/7 support from highly skilled infrastructure experts allows them to focus on creating value for the business.
What Is Mission Cloud One?
Mission Cloud One is a comprehensive managed service designed to provide comprehensive support, monitoring, maintenance, and management services for your environment. Our 24/7 team leverages a follow-the-sun model, meaning that members around the globe are available to provide support at any time. This allows you to focus on growing your business while we handle the technical aspects of keeping your environment efficient and cost-effective.
Mission Cloud One frees businesses from hiring and retaining operations engineers, as well as acquiring, deploying and operationalizing software tools to aid in operations. Our experienced team of cloud analysts and 24/7 cloud operations team will develop a deep understanding of what you're doing, assess whether it's cost-effective and efficient, and explore alternatives.
With Mission Cloud One, we instrument your environment for you and calibrate each tool according to your needs, making sure all your tooling is operating as it should be. Our 24/7 cloud operations team collaborates with you to build runbooks and help you create recovery strategies. Mission Cloud reacts to alerts on your behalf and in real time to help you manage and recover from incidents.
A key component of Mission Cloud One is our cloud optimization services, which include access to a team of expert cloud analysts. They continuously analyze your environment to find opportunities to reduce costs, improve security and reliability, and align to best practices.
"Maybe you have an application architected in a way that worked five years ago, but newer technologies have emerged since then, and there are more efficient ways of doing it," Gay says as an example.
Over the years, we've realized that many customers were trying to develop and manage their own suite of tooling for common needs. Mission Cloud invested in industry-leading tools we could integrate and manage seamlessly. Then we built our own platform, Mission Control, to create a helpful digital experience to enable visibility, insights and collaboration with Mission Cloud's teams.
By combining these tools and Mission Control with an experienced team of cloud analysts and a 24/7 cloud operations team, we help companies make better strategic decisions and renew their focus on business-critical activities.
At the same time, we know that you can't solve a business problem with software. Software is a powerful tool, but it's much more effective when underlying business issues get resolved first.
For instance, if you're looking to monitor specific AWS resources, our team of experts can help you understand how those resources map to business applications. Then, we'll develop and implement a strategy to observe, react and respond to alerts consistently and repeatably. This ensures accurate results and helps keep processes and runbooks up to date. With Mission Cloud One, you get the support and tools you need to make sure your business is ready for growth.
Why Work With a Partner?
At Mission Cloud, we've worked with customers who initially resisted moving to the cloud because they wanted their team to own their workloads and outcomes. That's our goal, too — to make that ownership more effective. We empower your team to make decisions quickly by giving them all the necessary preparation and resources.
Hiring and training a 24/7 support team is expensive, and so is buying software and acquiring or building tooling. To manage costs in the cloud, you'll need a combination of people, processes and tools to create an effective cloud optimization practice. Once you weigh the costs of managing all of this yourself, you'll immediately see the benefit of working with a trusted partner.
Mission Cloud can support your infrastructure and free you up to redirect in-house resources to other valuable areas of your organization. "It's fascinating to me when I see a customer who's got their application developers trying to manage infrastructure," Gay says. Instead, have your application teams focus on what they do best.
"When you start to put those two groups of people together, and you start to work side by side, you get great results," Gay says.
With Cloud One, you get a team of cloud operations engineers from around the world who are available around the clock. They're constantly working to protect, monitor, alert and respond to issues in your environment. You also have access to a team of cloud analysts and customer success managers, helping you create an optimal cloud environment. Finally, Mission Cloud implements battle-tested tools for automated backups and creates runbooks tailored to your needs."
In AWS, there's the concept of "undifferentiated heavy lifting," which are burdensome tasks that have been alleviated by the managed services they offer, such as Amazon RDS, which simplifies the process of managing a database. Cloud One offers a similar benefit by removing the burden of managing your environment and helping you focus on what matters most to your business. When you bring us on as a partner, we accelerate your productivity and help you prioritize what you already do best.
Are you ready to learn how Mission Cloud can help you with your heavy lifting? Connect with one of our cloud advisors to talk through the next steps of your cloud journey.
Keep up to date with AWS news
Stay up to date with the latest AWS services, latest architecture, cloud-native solutions and more.
Subscribe Today
Top Categories
Written by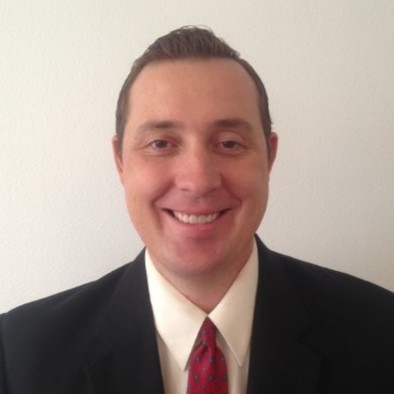 Ryan Ries
Practice Lead Data Science and Engineering