Mission Cloud is an AWS Premier Consulting Partner
Mission is officially an AWS Premier Consulting Partner, which is the highest tier in the Amazon Web Services (AWS) Partner Network. This is a tremendous leap forward for our company, as we stand with elite company: only 45 companies in North America have this designation. We kicked off celebrations with cake and champagne at both our Los Angeles and Boston offices.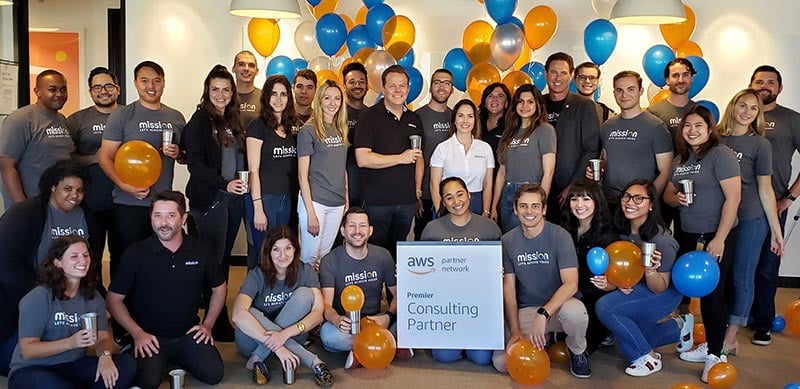 The Mission team at the Los Angeles office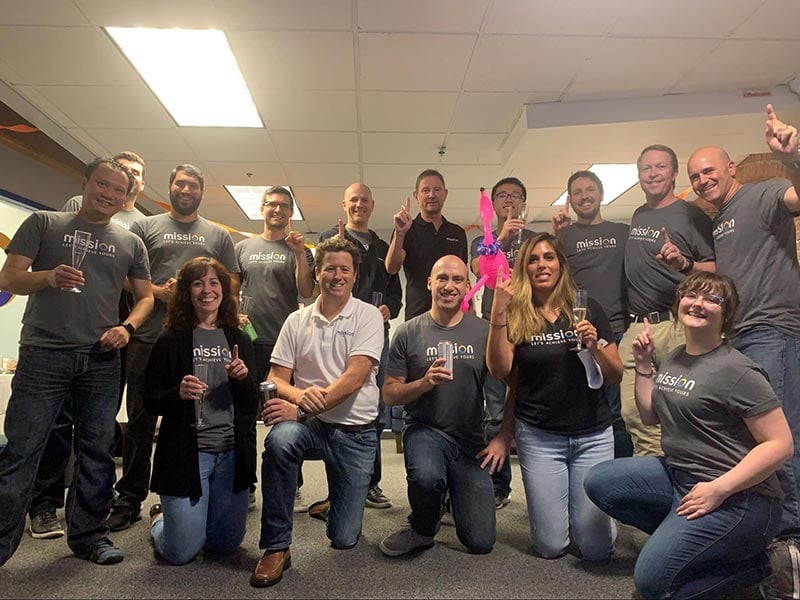 The Mission team at the Boston office
To earn this newfound status, Mission went through a rigorous application process. This entailed demonstrating success over time delivering AWS solutions, earning certifications and competencies, as well as delivering detailed business plans, case studies, and datasheets to AWS. This initiative was over a year in the making.
"Mission holds a deep belief in – and commitment to – the power of AWS to drive future-proof cloud transformations," said Simon Anderson, CEO, Mission. "With deep expertise across the ever-expanding ecosystem of AWS services, we've been able to consistently deliver performance and cost-efficiency gains that are critical to achieving our customers' technical and business goals. That focus on understanding each client's unique cloud requirements and objectives has enabled Mission to see remarkable business growth from a diverse set of organizations across the country. We're extremely proud to elevate our position by becoming an APN Premier Consulting Partner."
Learn more about our Premier Consulting Status here.
‍
Keep up to date with AWS news
Stay up to date with the latest AWS services, latest architecture, cloud-native solutions and more.
Subscribe Today
Top Categories
Written by
Jackie Berkman
Content Marketing Manager Jacqueline is a content marketing manager with a demonstrated history working in the computer software industry and the publishing industry. She holds a BA in English Literature and Creative Writing from the University of California, Berkeley.