The Advantages and Considerations of Cloud Computing in Healthcare
An increasing number of healthcare CIOs are evaluating cloud computing as a means of reducing costs and providing better services. Cloud technologies are already delivering CapEx and OpEx savings in every data-intensive industry. However, the transition from decades of on-premises control for IT infrastructure and systems to cloud environments requires careful preparation and well-planned execution.
In healthcare, many cloud technology decisions must be made in light of HIPAA compliance requirements. Based on our experience working directly with dozens of healthcare providers to successfully make that transition, we've created a high-level summary of the advantages and considerations of cloud computing in healthcare. This guidance may be a useful starting point in developing your cloud computing strategy.
The Advantages of Cloud Computing in Healthcare
Cloud computing has already proven its value for the early adopters of this technology, and the growth of cloud service providers like Amazon is further proof of cloud benefits. There are multiple advantages to moving from traditional on-premises data centers to the Cloud. In addition to greater efficiency in the use of IT resources and infrastructure, cloud providers are developing ecosystems of cloud services that continually enhance performance and functionality. Key capabilities that deliver advantages for healthcare providers include:
Reduced IT infrastructure costs. In comparison to the capital and operational costs of an on-premises data center, cloud providers can deliver equal or better infrastructure and services at a lower cost. Amazon's AWS Total Cost of Ownership (TCO) Calculator can provide a quick comparison of on-premises vs cloud infrastructure cost savings you could realize.
Scalability is one of the greatest advantages of the cloud. As a healthcare organization grows, additional resources (servers, storage, application instances, network services) can quickly be added where and when needed. Services like Amazon Elastic Compute Cloud (EC2) automatically scale to meet resource demands and let clients pay only for the resources utilized.
Availability. Redundant resources and failover capabilities enable cloud providers to guarantee 99.99% uptime, crucial for supporting a wide range of critical healthcare services in widely distributed locations.
Compliance: AWS provides a computing platform that can support healthcare customers' applications in a manner that aims to be consistent with the security and control requirements of HIPAA, the HITECH Act, and the HITRUST Common Security Framework (CSF).
Optimized, secure real-time collaboration and interaction between doctors, nurses, clinicians, associates, and patients with Virtual Private Cloud (VPC) networks, via scalable, redundant resources supporting widely distributed healthcare divisions.
Innovative services like AWS Lambda serverless architecture enable the development of code that optimizes workloads, improves performance, all the while reducing operational costs.
Considerations When Transitioning to Cloud Computing in Healthcare
Healthcare providers benefit from both the wealth of services available in the AWS cloud environment, as well as the focus on meeting all compliance requirements within a very regulated industry. An experienced consulting partner can provide valuable guidance in helping healthcare providers develop the appropriate strategies, architect and build compliant cloud infrastructure solutions, and efficiently manage their cloud resources. Some of the key considerations prior to embarking on your cloud implementation project include:
Implementation cost—with nearly infinite combinations of cloud resources, services, architectures, and pricing plans, you'll want to work with a partner that invests the time to understand your unique business needs. That will include an assessment of your current IT environment, discussion of future needs, and development of a cloud plan to ensure you obtain optimum performance and utilization from your cloud investments. An AWS consulting partner that offers cost optimization services can help minimize your implementation costs.
Data security is always top of mind. The continual threat of data breaches and the negative repercussions—reputational and financial—demand a well-designed security strategy. Cloud providers like AWS offer a wealth of security services such as encryption key management, access and identity controls, and monitoring and logging to protect sensitive PHI. Healthcare providers are likely to achieve better data security (in comparison to on-premises data centers) by moving to the cloud and working with a cloud consulting and managed service provider who offers security and threat detection services.
Compliance requires knowledge of both healthcare regulations and technology. Data migration needs to be carefully planned and executed to maintain compliance. Work with an AWS Healthcare Competency Partner who understands healthcare regulations and knows which AWS services can be deployed to meet those requirements.
Performance—bandwidth issues and latency can impede performance, undermining your cloud investment. An experienced consultant will help architect the appropriate cloud solution to optimize performance using services such as AWS Direct Connect to provide a dedicated network connection between Amazon locations and the healthcare provider's data sites.
Transitioning from a corporate data center to a cloud environment is a major initiative. When it comes to making the move and maintaining HIPAA compliance in a cloud environment, an AWS migration partner can help healthcare organizations develop highly scalable, secure, and compliant cloud environments and address key considerations that accompany the transition. With Mission as your cloud consulting and managed services provider, you'll quickly benefit from the advantages of your cloud computing investment.
Getting Started
If your firm is considering leveraging the benefits of cloud computing, ask for a free hour of certified AWS expert advice. Mission's AWS Healthcare services offer simpler ways to migrate sensitive healthcare information while optimizing costs and managing cloud security.
Keep up to date with AWS news
Stay up to date with the latest AWS services, latest architecture, cloud-native solutions and more.
Subscribe Today
Top Categories
Written by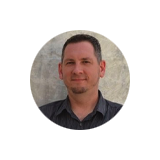 Glenn Grant
President, U.S. East Glenn is a pioneer of the managed IT services movement who long championed a transition from a "break-fix" reactive-support mentality to a proactive, results-oriented managed services approach. Glenn founded Boston-based managed services provider G2 Tech Group, a next-generation MSP linking managed DevOps services to cloud computing, which merged into Mission in 2018. Prior to G2, Glenn was the VP of Managed Services for Thrive Networks, where he ushered the firm into the managed services era, transforming the business to a recurring revenue model. Glenn is a member of the Entrepreneurs' Organization, Forbes Technology Council and the Young Entrepreneur Council (YEC). He attended the University of Massachusetts Amherst and has undertaken the Entrepreneurial Masters Program at MIT.