Thank You To All For Making 2018 Spectacular
2018 has come to an end. What a year! Thank you to all for making 2018 spectacular and allowing us to be a part of your journey. We invite you to check out our year in review to see our top highlights!
Our major highlight of 2018 was the debut of our new brand, Mission, following the mergers of Reliam, Stratalux, and G2 Tech Group on October 10th. With the new brand came a new website (www.missioncloud.com) along with some newer managed services such as managed security and managed application performance management (APM).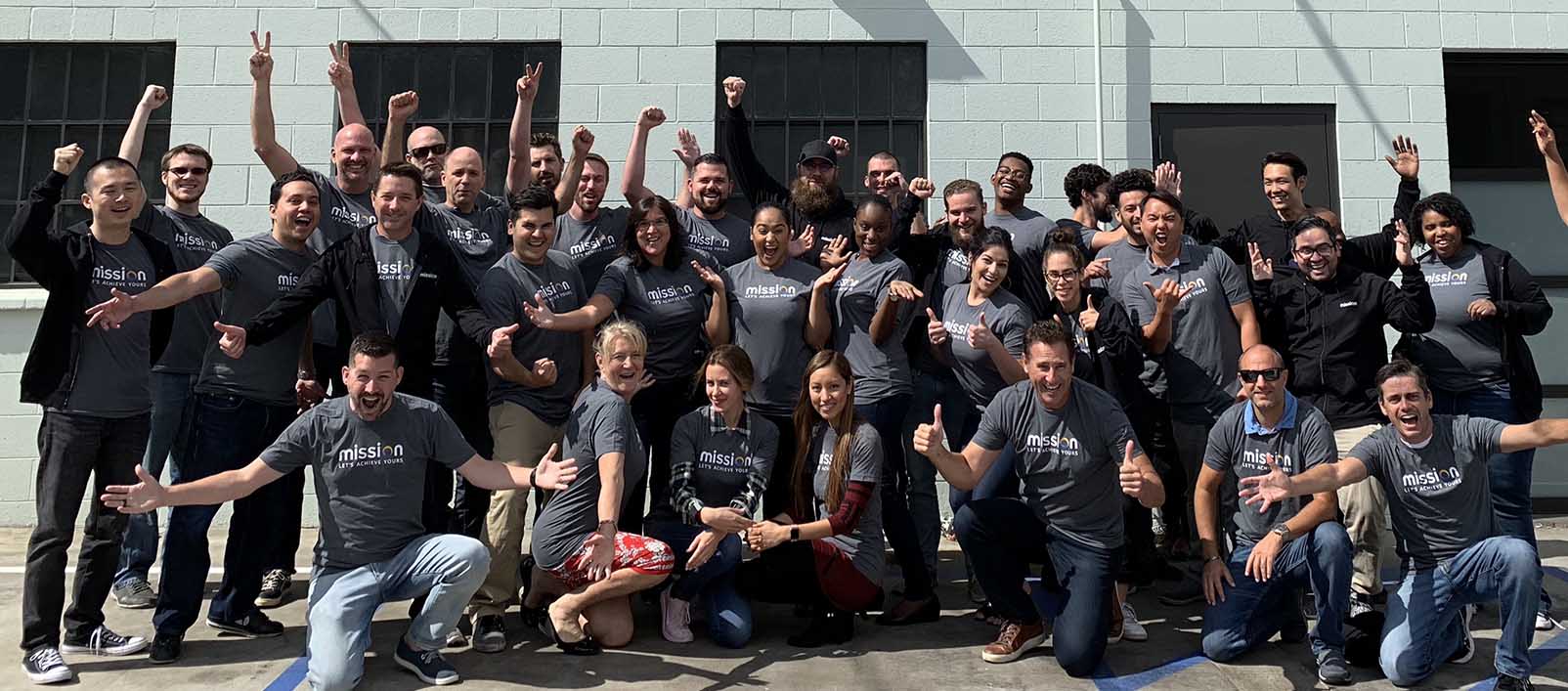 We finished off the year by sponsoring AWS re:Invent in Las Vegas. It was truly wonderful to see and meet with so many of our existing customers and to talk to other participants about our managed services, professional services and cloud optimization for AWS.
On behalf of all of us at Mission, we would like to wish you a joyous and safe holiday season. We look forward to continued success in 2019!
Take a glance at some of the key highlights at Mission during 2018
In The News
April 2018 Reliam and Stratalux Merge to Strengthen Leadership in Southern California Delivering Consulting and Managed Services for Public Cloud Platforms
May 2018 Reliam Adds G2 Tech Group to Bolster AWS Managed Services Expertise and Provide Customers with Coast-to-Coast Geographic Coverage
May 2018 Reliam Taps Ted Stuart as New Chief Revenue Officer to Quickly Scale Sales Team
July 2018 Reliam and Stratalux Ranked Among Top Global Managed Service Providers by Channel Futures
October 2018 Mission, the New Nationwide Managed Cloud Services Provider, Launches Following Mergers of Reliam, Stratalux, and G2 Tech Group
October 2018 Mission Ranks Among the Top 15 MSPs for Amazon AWS by ChannelE2E!
October 2018 Mission Rounds Out Executive Team with New CFO and CMO to Further Accelerate Growth of the Nationwide Cloud Services Provider
October 2018 Mission Announces Partnership with CloudCheckr to Instantly Bolster the Cloud Service Provider's Cloud Intelligence Platform
November 2018 Mission Brings a New Brand and New Cloud Services to AWS re:Invent 2018
November 2018 Mission Ranked as Top IT Service Provider by Clutch!
Featured Blogs
Mission CEO, Simon Anderson, announces that Reliam, Stratalux and G2 Tech Group have combined forces to offer our customers a coast-to-coast physical presence, with our established offices in Los Angeles and Boston.
We took a deep look at Amazon's Well-Architected Framework, which is an incredible collection of best practices for cloud-native organizations. In this post, we dig into the Security Pillar.
The hard truth of RDS migrations is that they never go off without a hitch, but that doesn't mean they have to be a train-wreck. In this post, we shared the top 8 tips to help you get ahead of the most likely problem areas.
Webinars
This year we launched a series of webinars to help you fully grasp all that the Well-Architected Framework has to offer. Each month, we focused on a single pillar of the Well-Architected Framework, digging deep into the insights contained within:
AWS Well-Architected Framework - Operational Excellence (Part 1)
AWS Well-Architected Framework - Reliability (Part 2)
AWS Well-Architected Framework - Security (Part 3)
AWS Well-Architected Framework - Cost Optimization (Part 4)
AWS Well-Architected Framework - Performance Efficiency Webinar (Part 5)
Resources
This year We've added a ton of resources to our new website so you can learn more about AWS and explore how our team of AWS experts have helped our clients achieve their mission — and how we can help you achieve yours.
Whitepaper The 7 Principles of Highly Effective Cloud Operations
Whitepaper Learn Best Practices AWS Well-Architected Framework
Case Study LifeLock Improves Their Website's Response Time by 3x After Migrating to AWS
Datasheet Next-Generation Managed Services Managed AWS
Datasheet AWS Cloud Optimization
Tool AWS Abbreviation Guide
Events
July 2018: G2 Tech Group Announces Exhibition and Sponsorship at AWS Summit New York
G2 Tech Group announced its sponsorship and participation at AWS Summit New York taking place July 16-17. G2 will met with attendees for the first time since merging with fellow APN Consulting and Managed Service Provider (MSP) Partners Reliam and Stratalux. G2 also hosted AWS Summit attendees at Barcade NYC following the conference.
August 2018: Reliam and Stratalux Announce Exhibition and Sponsorship at AWS Summit Anaheim
Reliam and Stratalux announced their sponsorship and participation at AWS Summit Anaheim on August 23rd. There, we met with attendees for the first time since the three-company merger that included G2 Tech Group. Following the Summit we hosted attendees at Lucky Strike for a night of food, drinks, bowling and entertainment!
September 2018: JP Morgan Corporate Challenge Charity Run SF with AWS
Mission and AWS teamed up to run the 2018 JP Morgan Corporate Challenge which is a global celebration of corporate teamwork, camaraderie and community. We were proud to be the sponsor of team AWS and run for a great cause!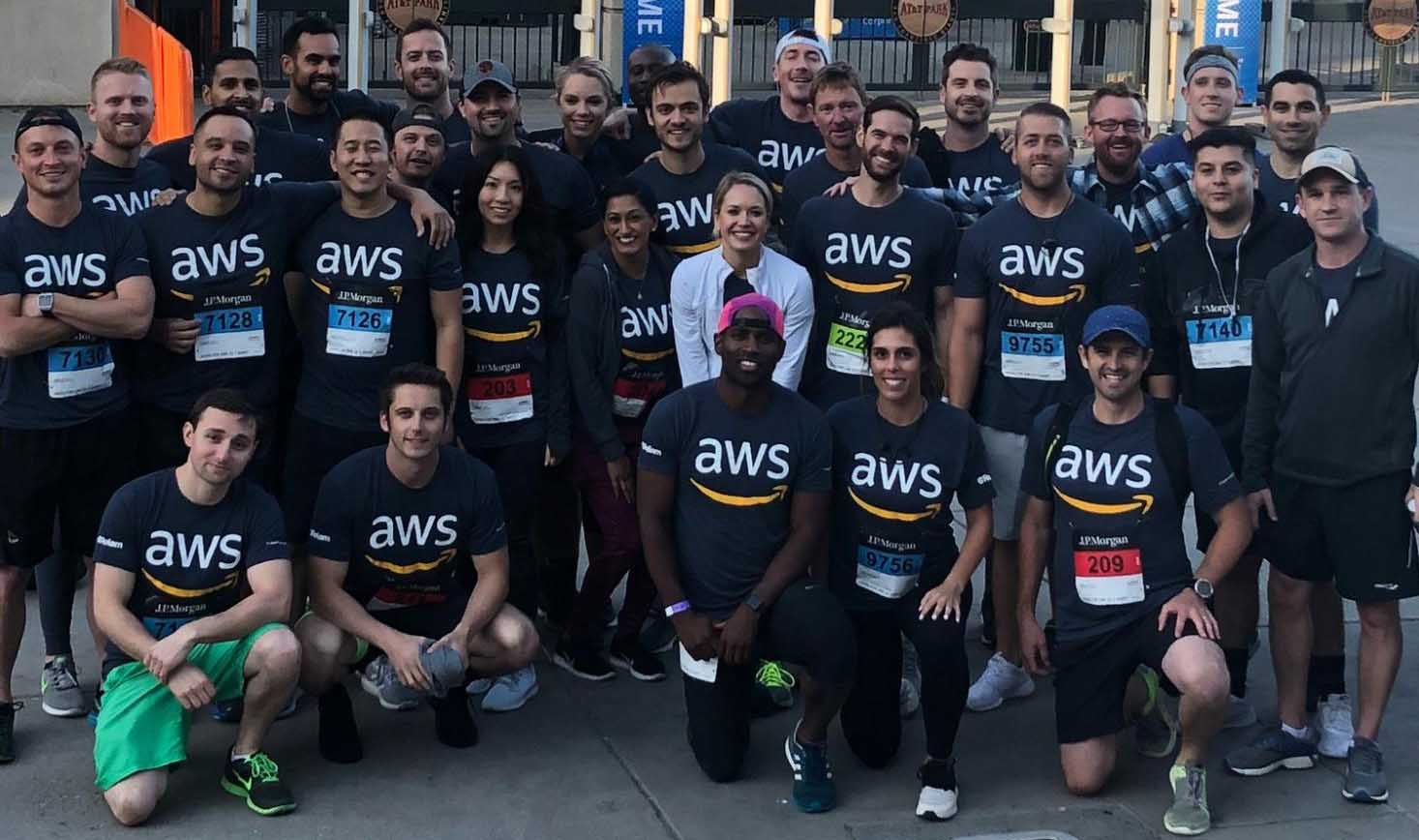 October 2018: AWS Office Brand Announcements
Starting October 10th, Mission toured the country to meet with AWS representatives across the United States. We first presented the Mission brand and logo in the AWS office in Seattle on October 10th, 2018. We then presented in the New York office on October 11, 2018 and finished off in the AWS office in San Francisco on October 25, 2018.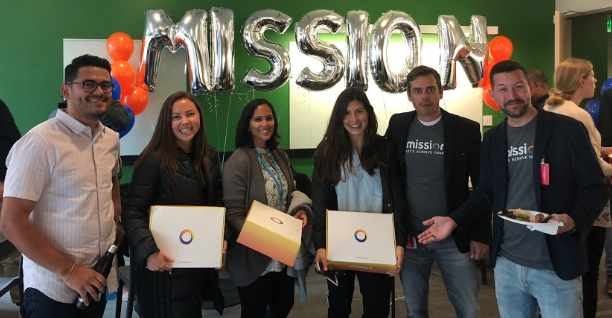 October 2018: Porsche Event
Mission hosted an exciting afternoon of tech talks and test driving Porsche sports cars at the Porsche Experience Center in Los Angeles, CA. Mission President, Nate Johnson and Belkin CIO, Lance Ralls spoke about AWS.
October 2018: 0111 CTO Conference
Mission was the Premier sponsor of the 2018 CTO 0111 Conference in San Diego. One main highlight from the event was the "Serverless Location Tracking with Lambda, S3, and Athena" Presentation by Mission CTO, Jonathan LaCour.
November 2018: Boston Celtics Game Event: Dominating the League with Mission & Amazon Web Services
Guests joined Mission, Amazon Web Services, and the Boston Celtics for an evening of technology and basketball! Included was a Fireside Chat with Celtics CTO Jay Wessland followed by cheering on the Celtics in the Celtics Legends Suite at the TD Garden.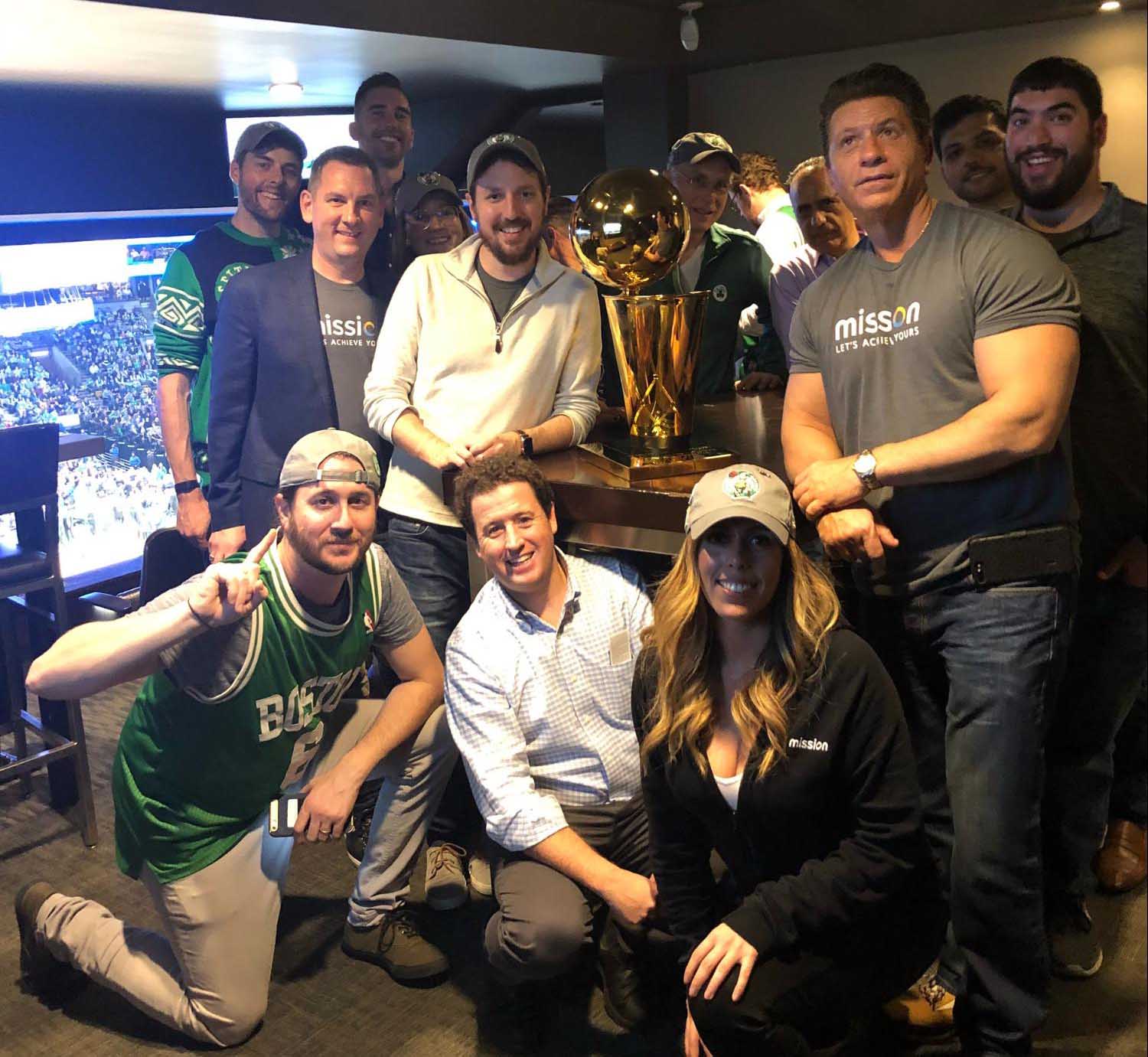 November 2018: AWS re:Invent 2018
Mission was a Silver sponsor at re:Invent 2018! In addition to our sponsorship, we hosted various free events including our Monday night Happy Hour and a Half with CloudCheckr and our Tuesday night After Party at TopGolf. Mission CTO Jonathan LaCour was a featured speaker a numerous talks and panels including the live streamed "Ask the Expert: Real-Time Customer Data - What it Means for your Business Live Interview."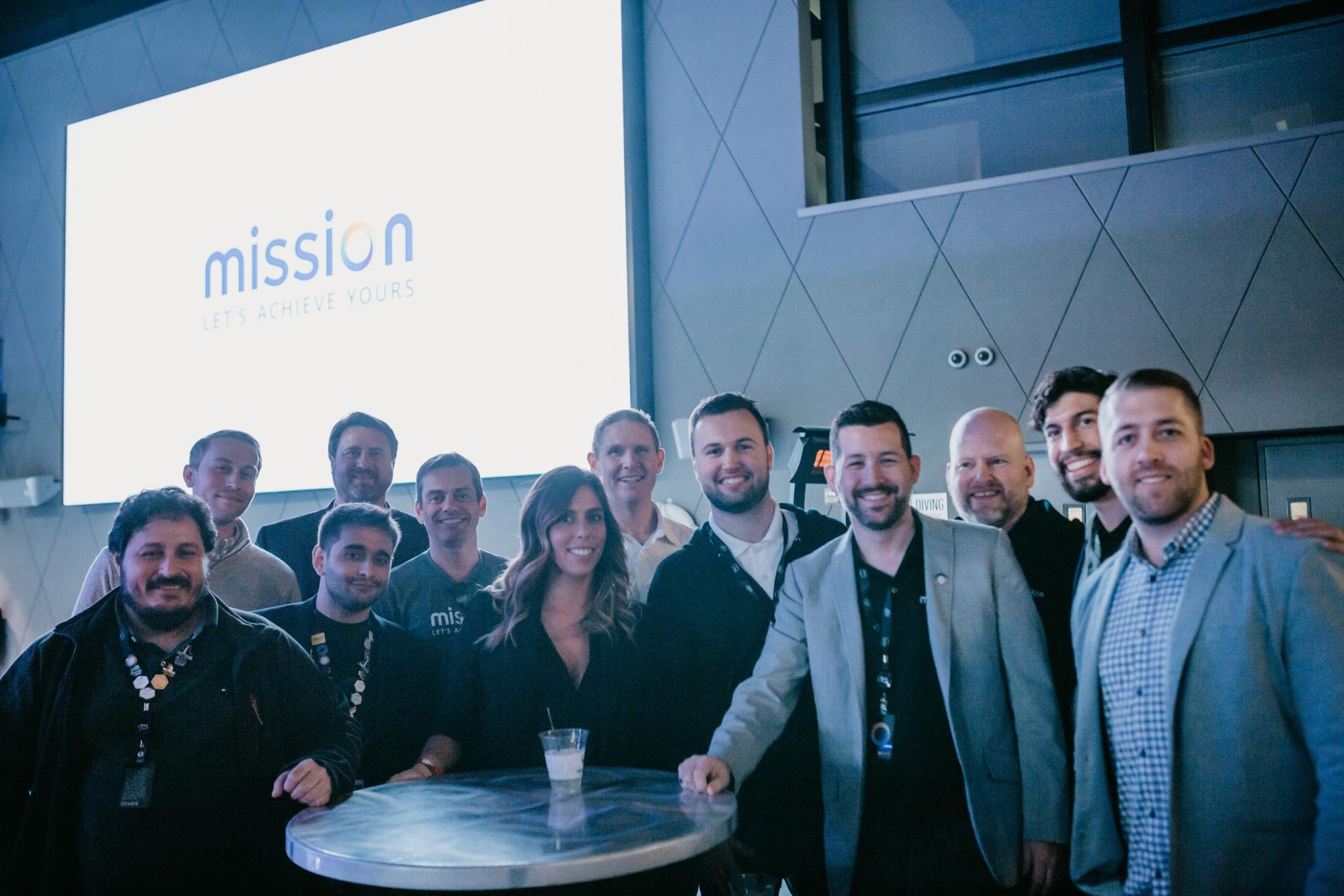 Keep up to date with AWS news
Stay up to date with the latest AWS services, latest architecture, cloud-native solutions and more.
Subscribe Today
Top Categories
Written by

Jamie Morgan
Online Community & Events Specialist