ContractSafe
Building & Executing AWS Roadmap
The AWS managed services and expert consulting provided by Mission helps the SaaS company take its cloud optimization to the next level
Highlights
Mission's Managed DevOps team provides the actionable and strategic roadmap ContractSafe requires to continually improve its AWS environment – and the project management expertise to deliver on those goals.
By assuming responsibility for backend monitoring and management with Cloud One, Mission has freed ContractSafe's internal engineering team to focus on application development.
In Mission, ContractSafe has found a dedicated, long-term managed provider it can fully trust with its cloud infrastructure.
The Challenge
ContractSafe knew it had to successfully adopt AWS-recommended best practices to improve the efficiency of its AWS deployment. To do this, the SaaS company sought a managed cloud provider it could trust to guide that transition and be responsible for maintenance and uptime.
ContractSafe organizes and significantly simplifies customers' access to (and command over) their contracts. The solution replaces risk-prone practices of storing these critical items in shared drives and folders, which make it laborious for businesses to search for – and control access to – these sensitive documents. ContractSafe's secure cloud-based solution solves these issues by allowing its customers to easily search all contract materials, set alerts based on specific contractual obligations, and tightly control user access.
"From the very beginning, Mission made it clear that they don't take a cookie-cutter approach to clients. They took the time to understand our specific goals, and then worked with us to control cloud costs and increase the benefits that come with a much more optimized AWS environment."

Randy Bishop
Co-Founder, President and Chairman
From its founding, ContractSafe knew it wanted to leverage AWS on the recommendation from peers that AWS was the most stable and user-friendly cloud platform. For the first year and half of its AWS deployment, ContractSafe's internal team of full-stack developers balanced responsibilities for product development, backend operations, and DevOps.
However, these all-encompassing responsibilities meant that backend management increasingly sucked time away from ContractSafe's product development schedule, to the point where it threatened to be an employee satisfaction and retention issue. The internal team was finding it frustrating to have their productive momentum regularly interrupted by unpredictable backend projects. For example, the company's lead developer was also the person on-call if any downtime issue occurred during off-hours – and serving ContractSafe's worldwide userbase necessitated action to restore service immediately. In order to spare this essential employee from the unpleasant duty of responding to alerts at 4am – and to reclaim the entire team's productivity from backend management duties – ContractSafe resolved to utilizing Mission's Cloud One service.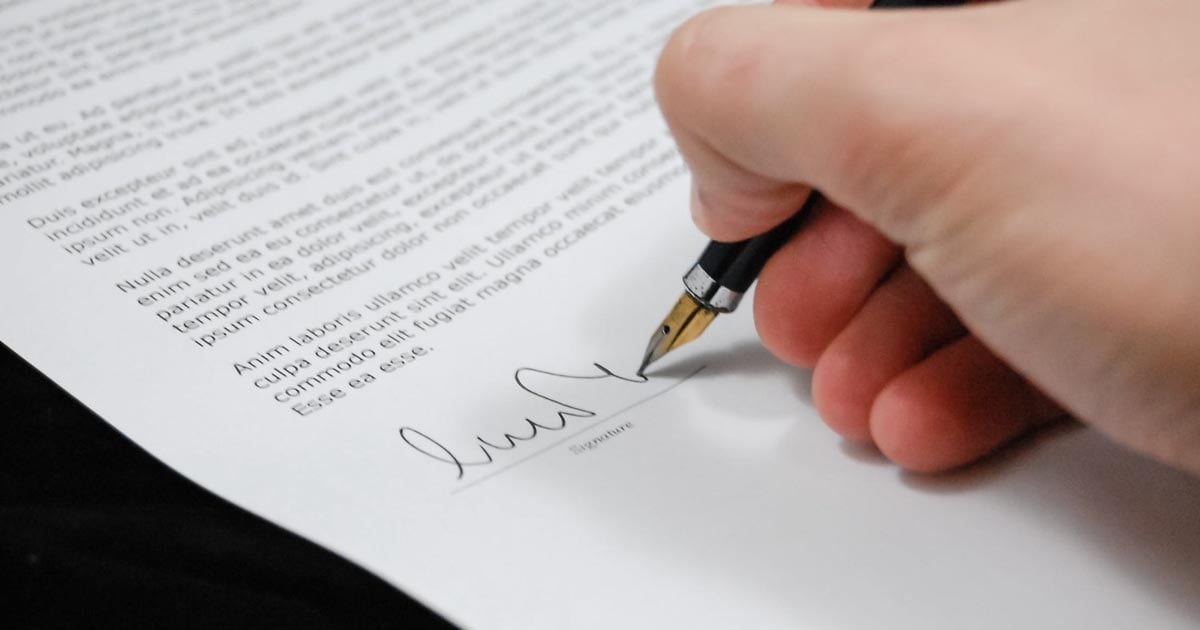 In selecting an MSP, ContractSafe wanted a partner with specific experience and expertise implementing AWS-recommended best practices and guiding ongoing improvements. At the same time, the company needed a provider it could thoroughly trust with its cloud infrastructure.
ContractSafe had originally entered a partnership with another managed provider before discovering it wasn't going to be a long-term fit. While that provider was ready to follow ContractSafe's lead in assisting with projects to improve its AWS deployment, ContractSafe needed more active guidance in driving the process than it was receiving. It recognized the need for an MSP with AWS-specific strengths around roadmapping, initializing, and project managing cloud optimizations that mapped to AWS best practice recommendations.
The Solution
ContractSafe has found Mission to be an eagerly accommodating partner, providing much-needed leadership and AWS expertise that continues to deliver positive outcomes for the SaaS company.
On the recommendation of its AWS representative, ContractSafe vetted and ultimately selected Mission as its new managed cloud partner. From the onset, Mission showed a willingness to go beyond a standard, templated approach to providing cloud services. The provider began the engagement with an intensive and thorough assessment of ContractSafe's existing AWS implementation and other tools it had in place, in order to determine specific and appropriate goals for where ContractSafe could optimize performance and cost. This included undergoing an AWS Well-Architected Review to determine how best to align ContractSafe's infrastructure to proven AWS best practices. Mission then created a detailed strategic roadmap defining the process for optimizing and upgrading ContractSafe's infrastructure, and set its expert cloud operations professionals and solutions architects to executing against those plans. The engagement also included ensuring ContractSafe's cloud-based CMS met SOC 2 compliance requirements, assuring security, availability, processing integrity, confidentiality, and the privacy of customer data.
Managed by Mission, ContractSafe now utilizes a breadth of optimized AWS offerings to power its solution, including: S3 for secure cloud storage, EC2 for scalable cloud computing, EBS, RDS, Lambda, CloudFront, Route 53, CloudWatch, Simple Email Service (SES), Simple Notification Service (SNS), Key Management Service (KMS), and Elastic Container Registry (ECR).
The Benefits
Following Mission's roadmap, the managed provider has helped ContractSafe achieve improvements to redundancy, availability, uptime, and security within its AWS environment, while also freeing up its developers from backend duties.
With Mission in place as a managed services provider and ongoing consultant, ContractSafe has a precise roadmap clearly laying out a path to reaching and optimizing AWS-related goals. At the same time, Mission's AWS-certified experts are at work ensuring that all planned improvements to the redundancy, availability, and security protections ContractSafe has in place are properly executed and on schedule.
Mission has also been able to work within ContractSafe's existing environment and toolset wherever helpful (for example, Mission ably assumed responsibility for a third-party security tool that freed up internal resources). And, by taking over operations and Managing DevOps duties, Mission has enabled ContractSafe's own engineers to increase their productivity on application development. Looking forward, ContractSafe and Mission plan to continue executing and iterating on their AWS roadmap, confident that their partnership will continue to be a successful one.
About company
Built to "end your contract headaches today," ContractSafe enables businesses of all sizes – and across industries – to store, organize, and access contracts and related documents easily and securely. ContractSafe's SaaS solution is SOC 2-certified and stores critical data using Amazon's ISO 27001 certified data centers with encryption.