Maximizing the Value of the Cloud With AWS
Businesses continue to rapidly shift their budgets from traditional IT to the cloud for better performance, flexibility, and scalability.
By 2025, Gartner predicts over half of major IT spending will be on the cloud, with nearly two-thirds of application software expenses also cloud-centric.
The trend is clear: companies feel the cloud is essential for staying ahead. Yet, many are missing out on potential savings because they jump on the cloud bandwagon without a solid understanding of the complexities both from a technological and organizational perspective. A well thought out game plan is critical for success.
Too often, businesses hastily moving to the cloud face setbacks. These include overspending, inefficient resource use, and challenges in maintaining performance. A mismanaged cloud strategy can even cost more than it benefits.
While cutting costs is good, it doesn't guarantee growth. Real growth comes from unlocking the cloud's full potential – by saving and making money. This often means updating and optimizing your strategies.
The good news? You don't have to go it alone or start from zero. AWS offers an expansive toolkit to enhance performance, control expenses, and boost revenue. Considering a switch to AWS? Their Migration Acceleration Program (MAP) provides a proven pathway, ensuring a smooth transition and maximizing your cloud benefits.
Why You Should Love MOM With AWS
Embracing the potential of the cloud isn't about following trends or using technology for technology's sake. Instead, it's about seizing opportunities that can transform how your organization operates, competes, and thrives. Matt Rotkis, Business Innovation Principal at AWS, recommends executives explore "MOM," or modernization, optimization, and monetization options. With AWS, you can access a comprehensive suite of tools and resources to help you capitalize on these opportunities.
Modernization with AWS
Modernizing your business is essential for staying relevant and competitive. Updating applications with AWS involves moving away from traditional, on-premise architectures and towards cloud-native architectures. Shifting to a cloud-native approach allows you to take advantage of the scalability and cost savings offered by the cloud while simultaneously improving the performance of your applications. AWS has been a longstanding innovator and industry leader, giving customers access to the latest technology and unparalleled scale.
Overhauling applications and instilling a culture of innovation are vital components of maximizing the value of the cloud, and AWS is the perfect platform for doing just that. With AWS, organizations can attract talent focused on the future and how to take their customers in that direction. By leveraging the cutting-edge technology offered by AWS, organizations can provide new features and functionality to delight their customers and stay ahead of the competition.
Field Nation, a leading on-site talent platform, is an excellent example of modernizing with AWS. As an early adopter of containers and Kubernetes on AWS, Field Nation faced a growing challenge as it still used the first-generation orchestration tool to build and manage its Kubernetes clusters as its environments scaled. The company partnered with Mission Cloud, which provided a Terraform infrastructure-as-code template enabling repeatable, as-needed EKS cluster provisioning to support Field Nation's platform.
The move to EKS enabled Field Nation to increase its deployments' availability, reliability, and security while bringing security and lifecycle management under a single service umbrella. The move also achieved Field Nation's long-term goals of establishing a more straightforward upgrade path for Kubernetes, enabling agile change management, and supporting the ongoing adoption of declarative GitOps practices.
This customer success story is an excellent example of how modernizing with AWS can provide a range of benefits, from improved scalability and reliability to cost savings and ongoing support. AWS provides a powerful platform that can revitalize and transform your organization, so if you want to maximize the cloud's value, modernization with AWS is a great option.
Optimization with AWS
Optimization is essential to any cloud strategy, and AWS provides tools and resources dedicated to helping you optimize your applications and manage your costs. For example, you can take advantage of elastic computing, which allows you to scale applications quickly and easily. AWS also provides cost-saving tools such as AWS Auto Scaling and Reserved Instances, which can help you optimize your cloud usage and reduce costs.
You can also leverage the cloud to optimize processes and operations for greater efficiency. AWS provides a wide range of services and tools that can be used to streamline and automate processes and procedures. For instance, businesses can use AWS Lambda and Step Functions to create automated workflows that can be triggered based on specific events or conditions, saving time and resources.
AWS also provides analytics and insights to help organizations understand how their applications are performing, giving them the knowledge they need to adapt, improve and stay ahead of the competition. While AWS provides organizations with the tools and resources to optimize their applications, it's up to them to take full advantage of those resources. The challenge for many companies is finding people with the skills, expertise, and availability to manage their cloud infrastructure, which is where AWS partner-led support from Mission Cloud can help.
Mission Cloud provides an expert team of Cloud Analysts to lead cost savings initiatives and help companies make the most of their AWS environment. This was the case for Driven, a SaaS company in the legal space, which experienced rapid growth in its cloud client base, leading to an equally significant spike in AWS spending. The company's internal technology team didn't have the depth of resources with AWS expertise to optimize its AWS environment and turned to Mission Cloud for support.
Prioritizing specific areas of Driven's AWS infrastructure for optimization, Mission Cloud saved Driven over $80,000 per month. Cloud Analysts helped Driven become more efficient with their AWS resources and provided the education and tools needed to provide services and properly visualize AWS usage and costs.
By using AWS Glacier cold storage, Mission Cloud assisted Driven in reducing their S3 costs by 66%. In addition, Mission Cloud helped the customer establish a bonus plan to incentivize its technology team to continue optimizing their AWS environment and reducing costs. Partnering with Mission to lead their cost savings initiatives was the ideal choice for Driven, allowing them to take advantage of the cloud's power and flexibility while controlling their costs and maximizing their cloud investments.
Monetization with AWS
Monetizing your business is critical to achieving growth and staying competitive. With AWS, you can explore opportunities to monetize your data and insights and create new features and functionality to generate additional revenue. AWS provides a wide range of services that can be used to quickly and easily build, deploy, and scale applications.
AWS encourages companies to think about new possibilities and how to leverage the latest technologies to improve their customer experiences. The company provides access to an extensive library of resources and tools to help businesses develop new monetization models that generate additional revenue and keep them ahead of the competition.
You can also use the insights you have and the data you've collected to create new monetization strategies. These strategies could include offering new services or products, upselling customers, or creating subscription models. AWS provides the tools and infrastructure to quickly and easily develop and deploy these new offerings. With AWS, organizations can tap into the power of the cloud to create new revenue streams and unlock new growth opportunities.
Clarus is a great example of how AWS can monetize a business. A range of AWS services powers their healthcare call management application. With the help of Mission Cloud, Clarus was able to rapidly design and deploy an array of applications that are helping their customers streamline call management and improve patient experiences. The company leveraged the insights it had to inform the design of its applications and create a suite of products tailored to its customers' needs.
AWS has been a critical component of Clarus' success, enabling it to quickly iterate and deploy its applications. The company now supports over 300 organizations and over 2,500 users. Leveraging the power of the cloud has allowed Clarus to increase its productivity and generate additional revenue. This customer success story shows how businesses can use AWS to create new revenue streams and unlock new growth opportunities.
Unlock Your Business's Potential with AWS
A valuable part of working with AWS is that your business has access to powerful tools to help you maximize the value of the cloud. Whether you're looking to update or improve your systems, address a challenge, or build something new, AWS provides plenty of opportunities and support. However, you'll need to be an AWS customer to realize those benefits.
AWS has worked with thousands of customers on successful migrations, and the company has applied what it learned from those experiences to develop the migration acceleration program to make the transition to AWS easier, faster, and more cost-effective.
The program uses a proven three-phased framework (assess, mobilize, migrate, and modernize) to help you achieve your migration goals. This framework enables you to build strong AWS cloud foundations, accelerate and reduce risk and offset the initial cost of migrations. MAP provides tools that reduce costs and automate and accelerate execution, tailored training approaches, and content and expertise from partners in the AWS Partner Network, such as Mission Cloud.
One of the great things about MAP is that it genuinely creates a partnership between your business, AWS, and Mission Cloud, where everyone collectively works toward the same goal. This powerful combination of experience, insights, and a passion for success makes MAP a valuable introduction to AWS. It is an integral part of maximizing the value of the cloud with AWS.
Ready to find out how you can get started with MAP to take advantage of everything AWS and the cloud can offer? Connect with one of our cloud advisors to discuss the first steps to transform your business.
Keep up to date with AWS news
Stay up to date with the latest AWS services, latest architecture, cloud-native solutions and more.
Subscribe Today
Top Categories
Written by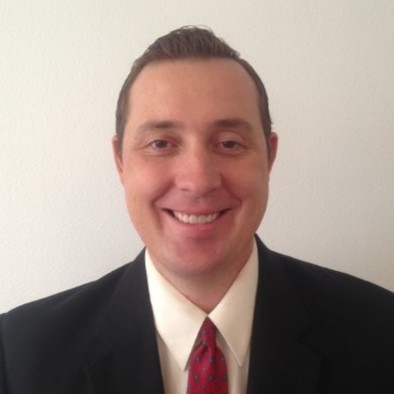 Ryan Ries
Practice Lead Data Science and Engineering