What's New at Mission: AWS re:Invent and APN Ambassador Program
AWS re:Invent
The last few weeks have been an exciting time for Mission Cloud Services. We've been busy finalizing all the fantastic things we have in store for this year's return of AWS re:Invent. Known as one of the cloud industry's largest annual cloud computing conferences, AWS re:Invent will return as an in-person event for its tenth iteration this year. On top of hosting two exclusive after-hours events (TopGolf Las Vegas and Mission Ignite at Drai's rooftop), we've loaded up the Mission booth (#1756 in the Expo Hall) with a ton of highly desirable swag that we'll be raffling out throughout the entire week of re:Invent.
APN Ambassador Program
Aside from the conference festivities, Mission is also celebrating the accomplishment of joining the prestigious AWS Partner Network (APN) Ambassador program. We couldn't be more proud of our newly appointed ambassadors and their contributions to the AWS consulting partner community. Our APN Ambassadors' acceptance to the program also came with invitations to attend re:Invent this year, where they will be attending sessions, networking, and staying on top of all things AWS. That said, let's first explore what the APN Ambassador program is and the process of becoming an ambassador.
What is the APN Ambassador Program?
The APN Ambassador Program is a community of highly skilled AWS technical experts. Our experts provide guidance to the larger AWS community through blogs, whitepapers, and webinars. With each of their contributions, the ambassadors help others expand their AWS knowledge and the entire community is able to grow.
AWS Ambassadors have the benefit of working very closely with AWS teams. They learn about new and in-development products and are able to implement cutting-edge innovations to AWS infrastructure. Our AWS Ambassadors are featured on both the Mission and AWS websites and attend private events to network with other ambassadors.
How do you become an APN Ambassador?
First, you need to be an employee of a company that is an Advanced or Premier APN Consulting or Technology Partner, like Mission. Second, you must possess in-depth AWS knowledge and experience along with having multiple AWS certifications. Lastly, you need to contribute a certain amount of technical content publicly to the AWS community. Once you become an APN Ambassador, you are expected to continually sharpen your technical delivery best practices through your membership in the APN Ambassador program. Learn more about our APN Ambassadors and access their content by visiting our new APN Ambassador page here.

Keep up to date with AWS news
Stay up to date with the latest AWS services, latest architecture, cloud-native solutions and more.
Subscribe Today
Top Categories
Written by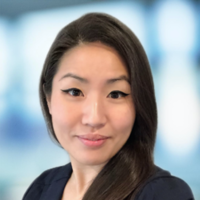 Kyoung Kim
Senior Content Marketing Manager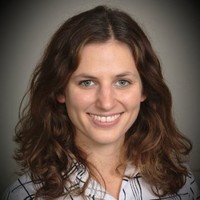 Keri Barnett-Howell
Manager, Learning & Development